BEIBEN TRUCKS SINGAPORE
TRUCKMART INTERNATIONAL is the appointed  sole distributor of BEIBEN TRUCK in Singapore.
BEIBEN TRUCK emerged from the joint venture between MERCEDES BENZ and NORINCO Group in Inner Mongolia, China. BEIBEN TRUCK produced Mercedes Benz trucks in China in the late 1990s and early 2000s. As the only manufacturer to have original BENZ technology, BEIBEN TRUCK is well known for its heavy duty and reliability.
 
Axles from Mercedes Benz technology

Made for heavy usage applications, all V3 are equipped with double-layer reinforced frames

Ease of use, simple and reliable
BEIBEN V3: Domestic Truck (Prime Mover) of the Year 2013
BEIBEN V3 Truck won the Domestic Truck (Prime Mover) of the Year 2013 award. V3 was designed to be efficient, European-like and reliable. With true Mercedes Benz origin, V3 has been exported to many countries including Malaysia, Thailand, Indonesia, Chile,  Peru, Ecuador, South Africa, and Myanmar.
BEIBEN V3 trucks are already well received especially in Malaysia, South Africa and Thailand due to its Mercedes lineage with the existing 3836 Trucks. Till date, more than 800 units of BEIBEN V3 have been exported to Malaysia.
V3 ET Cabin
The cabin was designed by the same design team of the Mercedes Actros, and is similar to the Actros. Clean, simplistic and comfortable with a full sleeper cabin.
Electric cabin tilting is a standard feature to provide ease-of-use for both the drivers and the technicians. Remote-Control-Key access provides convenience for the drivers to lock/unlock the truck from a distance. The fully electrical European-style rear view mirrors are adjustable with wide-angle mirrors and roof mirrors included.
The new V3 ET cabins are equipped with cabin air suspension and an adjustable air suspension driver seat for ultimate comfort. Improved sound/dust insulation results in reduced NVH levels.
Engine
WEICHAI POWER is one of the largest engine manufacturers in the world. The majority of the heavy duty trucks in China are powered by WEICHAI engines.
The V3 is powered by either a 12L WP12 engine or even higher 13L WP13  engine meeting Euro IV , Euro V and now Euro VI emission standards. Both the WP12 and WP13 engines are designed with Austria's AVL and utilizes BOSCH Common Rail as its fuel system, similar to MAN and Cummins.
The WP13 improves on the already reliable and power WP12, improving NVH, increasing torque and reducing fuel consumption.
With horsepower rating from 336hp to 560hp, there is surely an engine which is suitable for your load requirements.
Weichai engines are used in more than 70% of the heavy trucks in China.
Gearbox
There are various gearbox options availabe for the BEIBEN V3 trucks
Choose from the 9-speed ZF manual or efficient 12/16-speed FAST manual gearboxes. For ultimate comfort, there is the option of the FAST F-SHIFT AMT.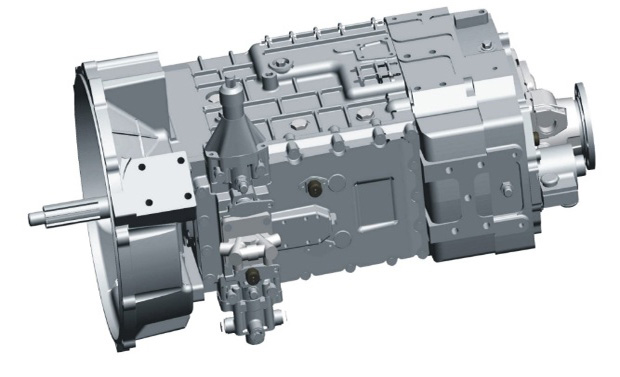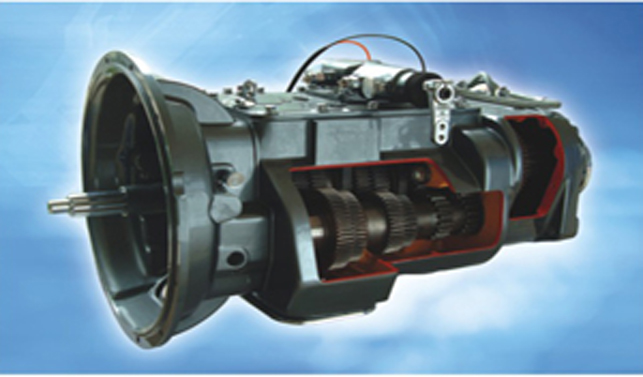 ZF 9T 2280 TRANSMISSION
Max Input Torque: 2200Nm
Forward Speeds: 8+1 Crawler
Fully Synchronized:
The ZF 9T2280 gearbox, jointly developed by ZF and BEIBEN, allows for simplified shifting (Double-H).
ZF Quality Control process ensures high reliability.
Various PTO options are also available.
FAST 12JS / 16JS TRANSMISSION
Max Input Torque: 2400Nm
Forward Speeds: 12 / 16
Fully Synchronized:
The new FAST 12JS Gearbox was developed with FULLER, providing a reliable and heavy-duty gearbox especially meant for heavy-duty trucks.
12 Gear ratios provide an ideal gear ratio in most situations, and is the defacto standard transmission in 70% of heavy trucks in China.
For ultra heavy loads and high engine torques, the FAST 16JS Geabox (Range + Splitter) is ideal in all situations, with both single H and  double H layouts available.  
Power take-offs can be equipped if required.
FAST F-SHIFT AMT
Max Input Torque: 2400Nm
Forward Speeds: 16 / 12
AMT - Automated Manual Transmission:
The FAST F-SHIFT gearbox provides full automatic gearshifting operation, with an electronically controlled clutch actuator.
WABCO Optidrive provides the control system, similar to the Mercedes Powershift.
Newly available - F-SHIFT AMT with PTO options, on the 12JZSD240A
Front & Rear Axle
BEIBEN Axle factory produces Mercedes Benz licensed front and rear axles for trucks and buses.
BEIBEN V3 is equipped with the VR-4 front axle (9.0T) and the HL-7 (16T) rear axle.  The 6x4 is equipped also with the HD-7 throughdrive axle. Complete interchangeability with the Mercedes SK and NG series, enabling a total gross combination weight of 170,000KG under the roughest conditions.
Hub Reduction is a standard feature on the rear axles, allowing higher ground clearance and less wear on the driveshafts and axle.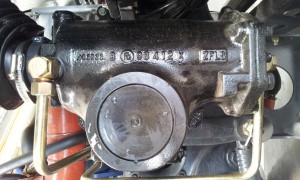 Steering Gear
All BEIBEN V3 trucks are equipped with ZF 8098 steering gear. This is the same steering gear equipped on certain Mercedes, MAN, IVECO, Scania and Volvo trucks.
ZF Steering gear ensures reliability with ZF's strict Quality Control assurances. New 2016 BEIBENs come with an improved power steering gear for even lighter steering effort.
All pictures copyrighted from TRUCKMART INTERNATIONAL PTE LTD (Singapore), and/or BEIBEN TRUCKS GROUP Co., Ltd (Baotou)